Willy was a nine year old Scottish boy who lived in a Scottish Castle with his parents. His Uncle Dougall came to look after him when Willy's parents were away in 1986, and allowed Willy's friend Mac to visit. Inspired by Willy's Uncle Dougall's ghost stories, the two boys set out to find evidence hidden away in the castle.
When the they noticed a glowing brick in a wall, they found an old urn hidden behind it and Mac encouraged Willy to open it. This caused Slort, King of Trolls to escape his 40 years imprisonment. Mac immediately took off and left Willy alone to face the troll. Grateful to Willy for letting him out, Slort vowed to leave the boy alone, but immediately turned Uncle Dougal into the first of Slort's Troll army.
Willy called the Ghostbusters in for help because Dougall had always told him that they were the ones who defeated Slort 40 years earlier. When they arrived, Willy did not realize that these were not the same Ghostbusters, but rather the next generation.
After Slort had been defeated by the combined might of the Junior and Senior Ghostbusters, Uncle Dougal made sure Willy and Mac learned their lesson by having them clean the castle.
Willy made his only appearance in the episode Father Knows Beast
Appearances
Edit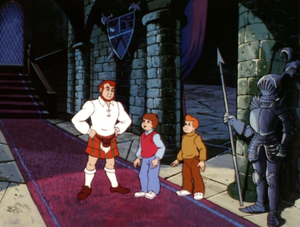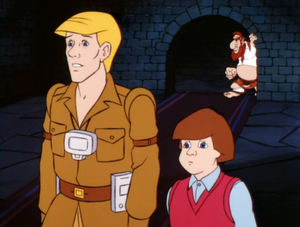 Ad blocker interference detected!
Wikia is a free-to-use site that makes money from advertising. We have a modified experience for viewers using ad blockers

Wikia is not accessible if you've made further modifications. Remove the custom ad blocker rule(s) and the page will load as expected.