Uncle Dougall was a staditional, kilt wearing Scotsman of about 65 years old who came to look after his nephew Willy in his ancestral Scottish Castle in the year 1986 and allowed Willy's friend Mac to visit. Willy and Mac wanted to hear Dougall recount the story of how the Ghostbusters defeated an evil troll at the castle, an event which Dougall witnessed as a young boy 40 years earlier.
Inspired by Willy's Uncle Dougall's ghost stories, the two boys set out to find evidence hidden away in the castle. They soon found a glowing brick in a wall, behind which an old urn had been hidden in which Slort, King of Trolls was being held captive. Mac encouraged Willy to open the urn, but took off as soon as the Troll escpaped. Grateful to Willy for letting him out, Slort vowed to leave the boy alone, but immediately turned Uncle Dougal into the first of Slort's Troll army.
Willy called the Ghostbusters in for help because Dougall had always told him that they were the ones who defeated Slort 40 years earlier. When they arrived, Willy did not realize that these were not the same Ghostbusters, but rather the next generation. He made sure that the Ghostbusters did not hurt his uncle in his troll form, but both Willy and the Ghostbusters ended up being locked in one of the castle's dungeon cels.
Dougall was finally turned back into his normal human self by Jake Kong Sr., by reflecting moonlight into his eyes using the Spellbreaker Mirror.
After Slort had been defeated by the combined might of the Junior and Senior Ghostbusters, Uncle Dougal made sure Willy and Mac learned their lesson by having them clean the castle.
Uncle Dougall made his only appearance in the episode Father Knows Beast
Appearances
Edit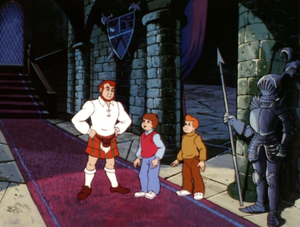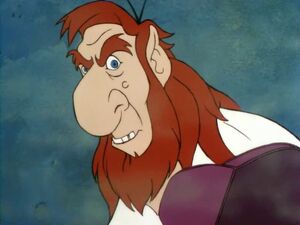 Ad blocker interference detected!
Wikia is a free-to-use site that makes money from advertising. We have a modified experience for viewers using ad blockers

Wikia is not accessible if you've made further modifications. Remove the custom ad blocker rule(s) and the page will load as expected.