Spectre Scepter

To grant the user Mega-Power

Appeared in
Ghostbusters

The Spectre Sceptre was a device invented by Doctor Creep to give Prime Evil 'Mega-Power'. However, Creep double crossed his employer and gave the Scepter to Big Evil instead.
Later, Creep presented a second Spectre Sceptre that he secretly made to Prime Evil to prove that he was still loyal to him. But this sceptre did not work. It was another double cross.
Abilities
Edit
Appearances
Edit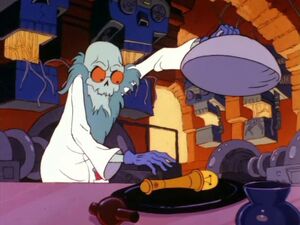 Ad blocker interference detected!
Wikia is a free-to-use site that makes money from advertising. We have a modified experience for viewers using ad blockers

Wikia is not accessible if you've made further modifications. Remove the custom ad blocker rule(s) and the page will load as expected.