Newscopter

News reporter's helicopter

Appeared in
Ghostbusters

The Newscopter was the helicopter used by Jessica Wray and her newsteam. The copter was often piloted by Jessica herself, or anther member of her news team. On one notable occasion, Jessica transferred from the Newscopter to the Ghost Buggy in mid air and left the pilotless copter hovering in mid air on it's own account.
Despite it being on call to be used in emergency news breaking situations, Jessica was able to use the Newscopter in her own pasttime, for instance when she took Jake Kong Jr. to Super-Duper Burger for his upcoming birthday.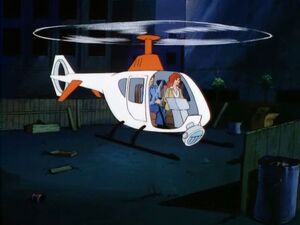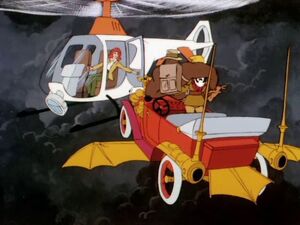 Ad blocker interference detected!
Wikia is a free-to-use site that makes money from advertising. We have a modified experience for viewers using ad blockers

Wikia is not accessible if you've made further modifications. Remove the custom ad blocker rule(s) and the page will load as expected.