Mr. Smythe' was the manager of the Wastaway Plant. He preferred to dump toxic waste in the city sewers instead of processing it. The caused a destructive reaction to occur in every ghost that smelled it's fumes and most of them sought out the Wastaway Plant to attack it. Smythe called in the Ghostbusters not once, but twice. Although the Ghostbusters managed to clear the plant of ghosts using their Ghost Busting Missile, they were unable to save the plant from being destoryed as well.
Personality
Edit
Appearance
Edit
Mr. Smythe first appeared in the episode The Battle For Ghost Command.
Appearances
Edit
Smythe's way of speaking is modelled after actor Jack Nicholson.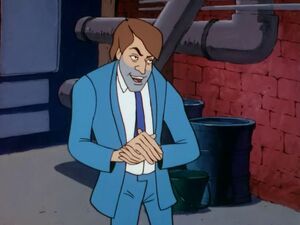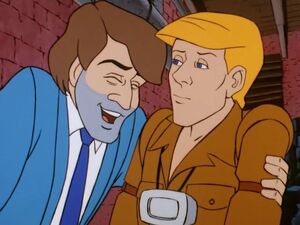 Ad blocker interference detected!
Wikia is a free-to-use site that makes money from advertising. We have a modified experience for viewers using ad blockers

Wikia is not accessible if you've made further modifications. Remove the custom ad blocker rule(s) and the page will load as expected.