The Minister was about to marry Princess Gwendolyn to Prince Delwin at Durham Castle in Fairytale Land when the wicked Gimghoul interrupted the wedding ceremony and used his Spell Sceptre to put a spell on Delwin.
Later, Gimghoul forced Gwendolyn to marry him and the same Minister once again was master of ceremonies. But the wedding was interrupted yet again, this time by Delwin, who had been turned into a troll, and the Ghostbusters, who had come to Delwin's aid.
Personality
Edit
Appearance
Edit
The Minister first appeared in The Princess And The Troll.
Appearances
Edit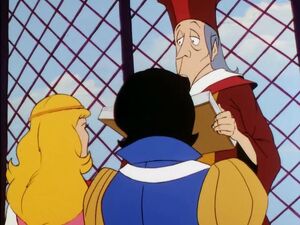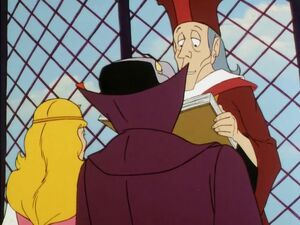 Ad blocker interference detected!
Wikia is a free-to-use site that makes money from advertising. We have a modified experience for viewers using ad blockers

Wikia is not accessible if you've made further modifications. Remove the custom ad blocker rule(s) and the page will load as expected.