The Lord Mayor of Transylvania personally called in the Ghosbusters when his country's beloved Countess and her chauffeur were kidnapped by Count Dracula and put under his spell. It was Eddie Spenser Jr. who answered the call.
When the Ghostbusters arrived in Transylvania, they found Jessica Wray allready there and the Lord Mayor and his dignitaries waiting to welcome them and point them towards Castle Dracula.
The Lord Mayor of Transylvania first appeared in the episode Shades Of Dracula.
Appearances
Edit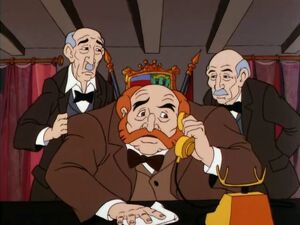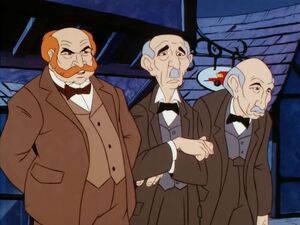 Ad blocker interference detected!
Wikia is a free-to-use site that makes money from advertising. We have a modified experience for viewers using ad blockers

Wikia is not accessible if you've made further modifications. Remove the custom ad blocker rule(s) and the page will load as expected.