Frightmare is a ghost horse that Sir Trance-a-lot rides.
Personality
Edit
Frightmare doesn't have much of a personality, especially since he can't even talk.
Appearance
Edit
Frightmare is mostly fleshy with a skeletal face and wears a helmet like Sir Trancelot.
Frightmare first appeared in the episode Frights of the Roundtable (Part II).
Appearances
Edit
Frights of the Roundtable (Part II)
The Way You Are (non-speaking role)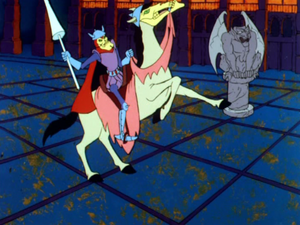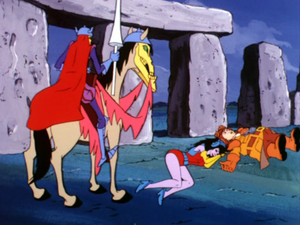 Ad blocker interference detected!
Wikia is a free-to-use site that makes money from advertising. We have a modified experience for viewers using ad blockers

Wikia is not accessible if you've made further modifications. Remove the custom ad blocker rule(s) and the page will load as expected.