Duke Fenwick of Petrnia was Prince Otis's most trusted advisor. The Kingdom of of Petronia was very poor, and Otis had sent Duke Fenwick to London to sell the royal jewels, which were being kept save at the Tower of London.
The plan was to sell the famous Star Diamond, the Princes most prized posession, to exchange it for food and clothing for his people. At the Tower, Duke Fenwick met the Ghostbusters, who had been asked by Prince Otis to make sure the Royal Crown returned safely to Petronia for Otis' corronation.
Unfortunately, the Royal Crown and the Star Diamond were stolen from under their very noses by Haunter and Mysteria, who led the Ghostbusters on a merry chase across the Haunted Mountain back to Petronia. Duke Fenwick did not join in this chase but remained in London, presumable to return to Petronia at a later date.
Duke Fenwick first appeared in the epsidode Train To Doom-De-Doom-Doom.
Appearances
Edit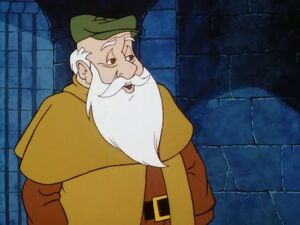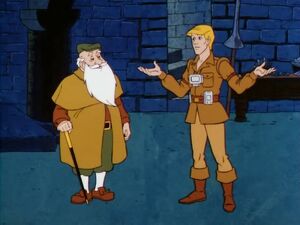 Ad blocker interference detected!
Wikia is a free-to-use site that makes money from advertising. We have a modified experience for viewers using ad blockers

Wikia is not accessible if you've made further modifications. Remove the custom ad blocker rule(s) and the page will load as expected.