Dr. Ricer was an inventor who lived near a dock with his young daughter Amanda. For 30 years he had been developing and building an Ultrasub right next to his home. The day before the Ulturasub was to have her maiden voyage to the bottom ot the ocean, it was stolen by Apparitia and Long John Scarechrome, and Amanda climbed aboard to stop them.
Dr. Ricer was very releaved when the Ghostbusters and his young nextdoor neighbour, Alan managed to rescue Amanda and defeat the ghosts.
Dr. Ricer made his only appearance in the episode Pretend Friends.
Appearances
Edit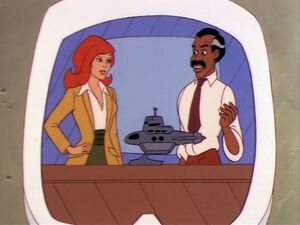 Ad blocker interference detected!
Wikia is a free-to-use site that makes money from advertising. We have a modified experience for viewers using ad blockers

Wikia is not accessible if you've made further modifications. Remove the custom ad blocker rule(s) and the page will load as expected.